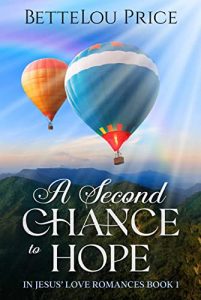 She's an unwavering apostle. He's lost his trust in a higher power. With a powerful spark
between them, can the Almighty help them see eye to eye? If you like introspective characters,
meaningful biblical references, and touching sentiments, then you'll adore BetteLou Price's
clean tale of rekindled passion. $0.99 on Kindle.