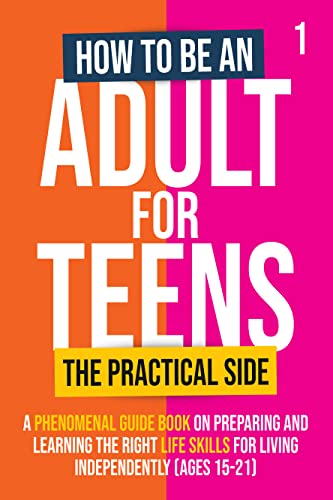 Are you a teen looking to learn the right life skills to live independently, or do you have a teen learning to become a responsible adult?
It's important to learn these life skills the right way, all during the most crucial years of your life – the teenage years.
"How To Be An Adult For Teens, The Practical Side" is book 1 of a 3-book series.
This first volume of the series covers the Practical side of life skills. It's jam-packed with tips, tricks, and advice presenting everything a teenager would need to become a responsible adult, in an easy-to-understand and implement format and without overwhelming them. This book will be their go-to source to become that independent adult they have always dreamed of!
Any teenager, or parents with teenagers, stepping out into the big world more and more on their own, will gain practical and valuable knowledge from this guide.
$0.99 on Kindle.