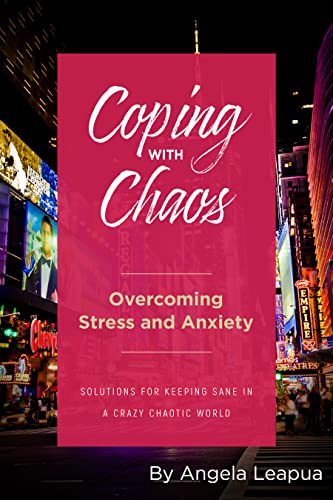 Take Action. Find Peace and Happiness while Coping with Chaos. Do you feel like you're living in a world of chaos and uncertainty? Finding yourself feeling anxious, stressed, irritated, lonely, sad, or confused? Do you wake up feeling overwhelmed or unsure, not knowing what the next day might bring? Well, you are not alone.
Today, many people find themselves living through multiple and often debilitating changes in their lives. Changes in the workplace, family dynamics and even health, can cause people to face increased levels of worry, stress and anxiety. Coping with change is rapidly becoming a critical life skill that can be the difference between living a life of success or one of disappointment.
Coping with Chaos tackles the issues that contribute to one's lack of motivation, sadness, addictions, and poor lifestyle choices. This book will explain why some do not having the coping skills to handle rapid changes taking place in today's society. The root problems of worry, stress and anxiety will be laid out. You will better understand coping skills and be guided through solutions to a Happy Healthy Lifestyle.
This book is a down-to-earth with practical instructions. Definitions, examples, and step-by-step guidelines will help you overcome the physical, mental, and emotional symptoms of stress and anxiety. Insights from Coping with Chaos will help you recognize chaotic patterns, cope more effectively with the various forms of change, get to the root of personal problems, discover easy healthy habits, and develop new strategies for tackling challenging obstacles.
This book will empower you to find balance and purpose in your relationships, work, and life. Becoming your best self-starts with evaluating why you worry, what you fear and how you react to circumstances. Coping with Chaos will have you smiling and living your Best Life in no time. Free on Kindle.