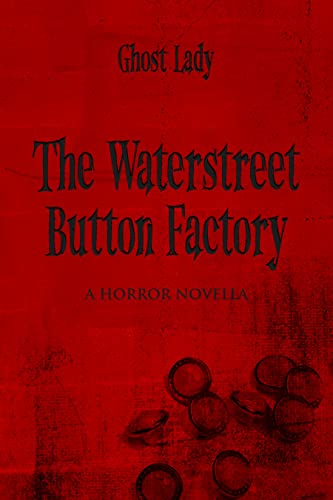 This horror novella follows the journeys of four individuals throughout their residency at The Waterstreet Button Factory. Read along as they face typical life struggles as well as the factory's terror:
"The Waterstreet Button Factory, constructed in 1897 with a concrete base and four stories of solid bricks. Within its walls labored many Irish and German immigrants over the years, as well as housed the city's heroin addicts. Yes, this building has seen it all. The Great Flood of 1924 which submerged just over one story of the factory, leaving buttons dispersed and scattered across a six-block radius. It saw the longest recorded power outage for the city, to date.
After being vacated in the 1960s, due to a declining economy, the open floor plan was divided in hopes of being used for an indoor farmer's market. The renovations, however, were never completed after a City Councilman embezzled millions of dollars in tax-payer money through the project, and supposedly fled to Mexico before the arrest warrant was issued. The dividers from the failed project were not a complete waste, as they were used nearly four decades later when the property was converted into industrial apartments.
Now, within the factory's walls in Apartment 41, is a woman in her late-twenties who has found herself calling this place home. Twinkling lights now encase the original steel windows. The windows were beautiful. Their enormous size and thin windows provide substantial lighting during the warmer months, but poor insulation during the colder ones. Penny hadn't gotten to experience that yet. She has only resided in the housing for three months. The fall nights had her dreading the upcoming season. The low temperatures combined with insufficient indoor heating would prove less of an inconvenience and more of a nightmare. Unfortunately, that would not be the only nightmare Penny would face during her stay at The Waterstreet Button Factory." $0.99 on Kindle.