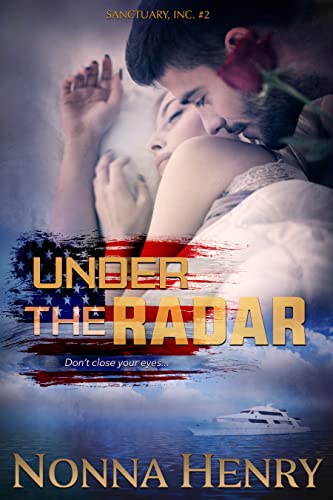 No one is who they appear to be. Not even the enemy.
Baltimore social worker Mo Reardon is dreaming of a margarita, a manicure, and a beach vacation. And it wouldn't hurt to understand why the most sizzling man she ever met ghosted after her best friend's wedding. But one phone call to the police changes everything. She's running for her life.
Commander Mac Mackenzie is a discriminating hunk of hotness. His arms have held rifles and women from around the globe. But the one woman who locked and loaded his heart over a pool table isn't interested anymore. That is—until their lives collide under unusual circumstances.
As their romance heats up, an enemy lurking in the shadows plans to eliminate them. The men and women of Sanctuary, Inc. have one chance for a rescue. Minutes count. Will they make it in time?
Let the fireworks begin!
Anything can happen when you're living under the radar.
$0.99 on Kindle.