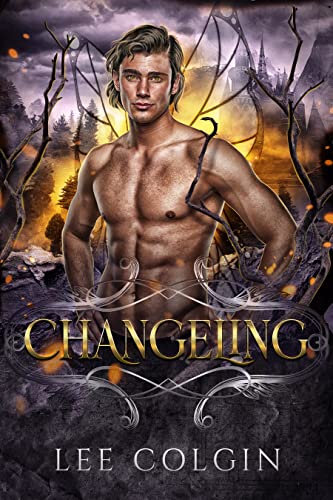 Dominus—an incubus who runs a brothel called The Twig & Berries—is bored with his life and customers alike.
Sebastian—a changeling faerie swapped at birth for a human infant—is reeling with the knowledge of his true heritage. Unsafe among humans, he travels north to meet others of his kind.
But danger lurks, and when Sebastian is forced to hunker down with Dominus for safe harbor, the tension between them flares hot.
Sebastian is the only person that's piqued Dominus's interest in ages, but he's fae. And Dominus has reason to despise faeries.
Forced together as trespassers infiltrate the territory, will enemies become lovers or will a curse keep them apart forever?
***
Changeling is an MM Paranormal Fantasy Romance featuring enemies-to-lovers, forced proximity, a steamy love story, lamb on a stick, and surprise visitors from other novels. If you enjoyed Beneath the Opal Arc, this book's for you. $4.99 on Kindle.