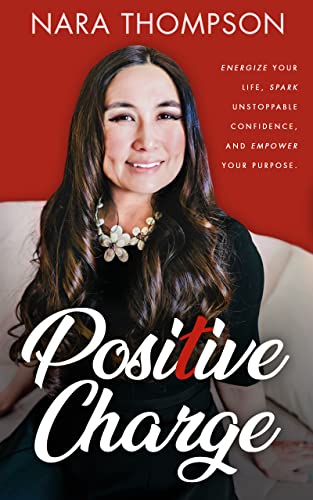 Feeling lost in life? Get your spark back, find your purpose and channel your energy into a life you love.
If you're feeling stuck, unmotivated, and low on energy…
If you KNOW you're here for a bigger purpose but don't know how to begin finding it…
If you're living life on autopilot and not feeling a sense of joy and meaning…
It's time for a Positive Charge! In this book, Life Coach Nara Thompson will help you:
-Identify what's keeping you stuck and jolt you out of your rut
-Determine your purpose and set tangible, trackable goals to reach it
-Tap your inner energy and determination to reach your goals
-Spark your sense of adventure so you can get plugged into what's most important
-Live authentically, gratefully and without shame!
Positive Charge is a transformative experience based on Thompson's proven 21-Day Positive Charge Journey, which has helped hundreds of women like you find greater meaning, live more fully, and reach the goals that really matter to them. Thompson's unique global life and coaching experience provide new insights on how to recharge your daily life, tap into your full potential, and live with peace, purpose and confidence. $0.99 on Kindle.