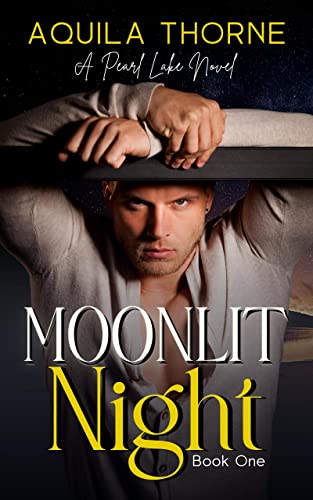 Is he a stalker, a gold digger, or her last chance for happiness in life?
What else is author Abbi Petersen supposed to think when an attractive man looks at her with that spark in his eyes? She's older, he's younger, she lives with a menagerie of pets; he lives alone. Speaking of which, he stole her dream home right out from under her. And now he wants her heart.
The only thing British actor Ben Quinn is interested in is hightailing it out of Tinseltown. So, he buys a buddy's house on the remote shores of Pearl Lake in Ontario, Canada, where he can hide from the paparazzi's lenses.
And he finds it to be perfect, especially when he meets Abbi, his new neighbor. Who has no clue who Ben is? Attractive, quirky, klutzy, and oblivious; she's the perfect woman for him. He just needs to convince her.