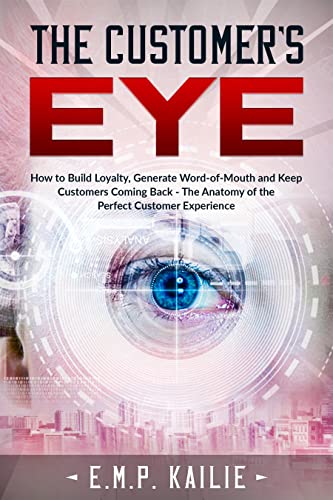 Every business is rooted in customer satisfaction—a happy customer comes back.
Grow your business by elevating your customer experience.
Are your sales lackluster? Are you struggling to bring people back to your business? Maybe your business isn't to blame—instead, let's examine the customer experience you're providing.
The customer is always right.
Maybe it's an antiquated phrase, but the heart of customer loyalty comes with the experience you deliver. In the 21st century, the landscape of the customer experience is ever-changing, ever-evolving, and businesses must grow with the times or be left in the dust.
How to Build Loyalty, Generate Word-of-Mouth and Keep Customers Coming Back – The Anatomy of the Perfect Customer Experience will teach you:
How to Increase your Value in the Eye of Consumers:
-The Do's and Don'ts of a Positive Customer Experience
-Building Loyalty, Generating Word-of-Mouth, and Making Customers Happy so they Come Back
-How to Craft A Perfect Customer Experience
-The Steps You Need to Take Now
…and so much more!
Customers have more options than ever before: in a world where everything is at our fingertips, it's more important than ever to make them a top priority.
With years of effort, dedication, and research, this book tackles the topic of a positive customer experience head on and shares the results. With concepts, examples, statistics, and real-world examples, this book rises above all others like it—read the best, be the best, grow your business from the ground up; starting with the customer. $0.99 on Kindle.