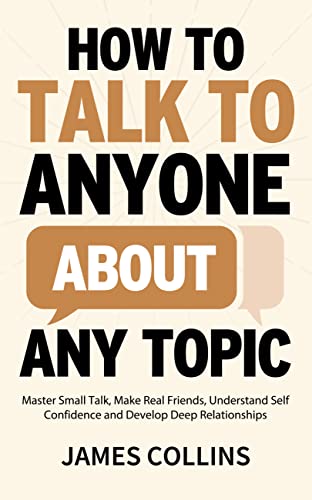 The ability to talk to anyone about anything is an extraordinary skill to possess. Did you know that mastering or improving upon this skill can tremendously help you open more opportunities in all areas of your life?
It can help widen your social circle, lead to the discovery of finding an intimate partner and can even help you open the door to more business opportunities or to help you start a new career.
How to Talk to Anyone About Anything: Master Small Talk, Make Real Friends, Understand Self Confidence and Develop Deep Relationship is an eye-opening, step-by-step book to becoming an accomplished conversationalist. $0.99 on Kindle.