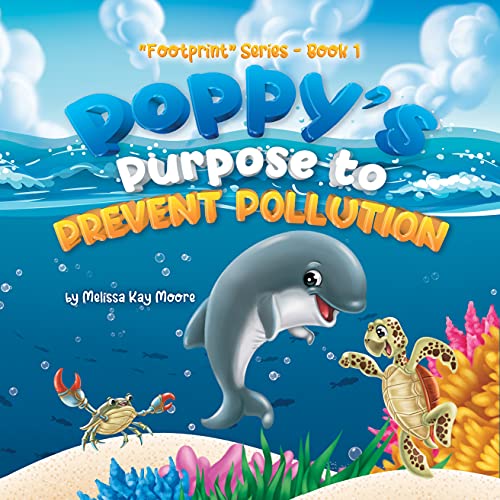 Discover the importance to prevent plastic pollution in this heartwarming tale of friendship between a porpoise, a sea turtle, and a blue crab.
From adventurous and moving to educational and hopeful, "Poppy's Purpose to Prevent Pollution" tells the story of three friends working together to solve a problem that will leave them questioning the future of ocean life. With beautiful, eye-catching illustrations, it's the perfect ocean conservation book that you will love reading over and over again to kids.
In this touching ocean conservation story inspired by a research video filmed by Dr. Christine Figgener of a sea turtle in distress, you will see why EVERYONE needs to PREVENT POLLUTION!
Book Extras!
• Foreword by Christine Figgener, PhD, Marine Conservation Biologist and Director of Science and Education for Footprint Foundation
• Glossary of ocean pollution vocabulary and awareness days
• Learn how YOU can support Footprint Foundation and be an OCEAN HERO
There is no better time to teach the importance of keeping our oceans clean that will influence readers for a lifetime.
$1.99 on Kindle.