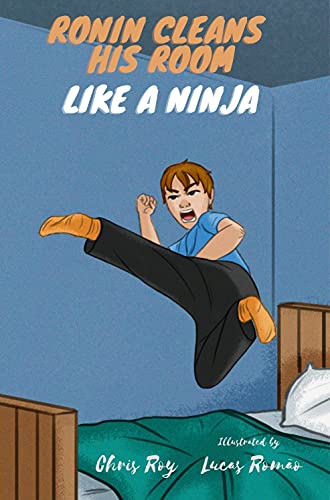 Ronin couldn't wait to grow up so people would stop telling him what to do.
His Uncle Max is cool, so Ronin was comfortable talking about ninja stuff with him. While Ronin's parents are away on vacation, Uncle Max shows him what it takes to become a ninja. Combining play with a lesson in discipline, the story and illustrations show kids a different way to think about cleaning their room.
"This is a fun book that promotes cognitive reframing. It's such an important material for kids' mindfulness, challenging the little ones to change their mindset about caring for their rooms." — Carola Schmidt, author of Tell Me a Story, Babushka $2.99 on Kindle.