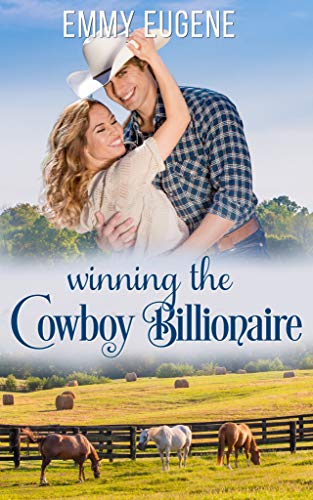 She'll do anything to secure the funding she needs to take her perfumery to the next level…even date the boy next door.
Except Spur Chappell is no boy.
He's six-feet-two-inches of pure muscle, devilish grins, big hands, and loud laughter.
Oh, and did Olivia Hudson mention his money? He's got a ton of that too.
As the oldest son in the Chappell family, it's up to Spur to lead his brothers into the next generation of raising and selling championship racehorses. He loves it with his whole heart and soul, but a horse can't keep him warm at night.
So when Olli Hudson, one of his neighbors, asks him to be her arm candy for one night to woo an investor, the worst he thinks can happen is his eyes might get permanently stuck up in his head for how often he rolls them.
He wasn't expecting to be swept off his feet by the five-and-half-foot powerhouse of a woman with a nose that can sniff out the purest scents…and all of his hidden feelings for her.
Will Olli be able to win over the cowboy billionaire? Or will she lose everything–including her heart? Free on Kindle.