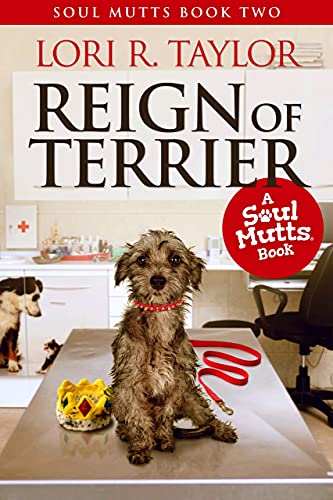 When she needed a hand, she found a paw.
Tessa's dream of becoming a veterinary tech crashes after her fiercely-supportive fiancée dies in a tragic accident. Mourning her loss and desperate to move forward, Tessa must prove she can handle the pressures of working in a real-life clinic before she can start her new life.
Princess doesn't mean to be high maintenance, but trust comes hard to the broken-hearted, and her near-constant anxiety makes her practically unadoptable. Tessa is the only human who's ever made Princess feel safe enough to come out of her shell.
When a mysterious illness breaks out at Pretty Paws, can this heartbroken dog and grieving human team up to save the shelter's sick dogs?
Reign of Terrier is the second book in the Soul Mutts series, heartwarming stories of lost dogs finding new homes with the humans they were born to heal. Free on Kindle