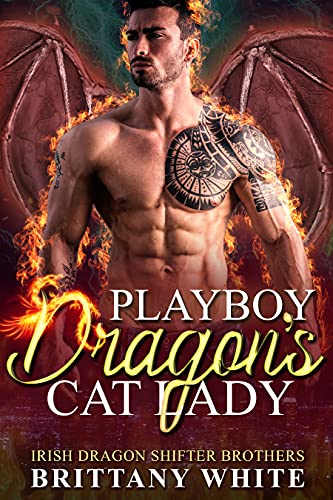 A playboy dragon shifter will do anything to protect his mate from a powerful nemesis.
The Playboy Dragon Shifter
Years ago, I had a wife. A human wife.
But I lost her to a careless accident.
For a long time, drinking was the only way I dealt with the pain.
I even laced my alcohol with magic, so I was never sober.
But I got clean, and I traded my drinking parties for charity fundraisers.
I hosted parties attended by hundreds, but I was numb to the world.
Everything changed when a beautiful mountain lion showed up at my mansion.
She was on the run, so I gave her refuge in my home.
As the weeks go, I'm falling for her, but I swore I'd never have another mate.
She's hiding something from me, but I don't care — I will do anything to keep her safe, even if it means risking my own life.
After a lifetime of avoiding getting close to anyone, can a dragon shifter take another chance on love and let this gorgeous mountain lion shifter into his heart? $0.99 on Kindle.