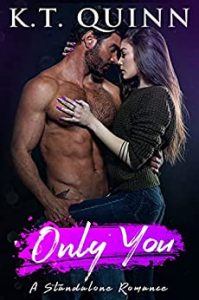 It was supposed to be a relaxing vacation to Rome.
Then the pandemic hit.
Now I'm quarantined in an empty hotel until things blow over.
But considering who's in the room next to mine?
Things could be a lot worse.
Donovan Russo is the full package.
Tall, tan, and stupidly handsome.
Soon we're sharing a lot more than food and stories. $0.99 on Kindle.