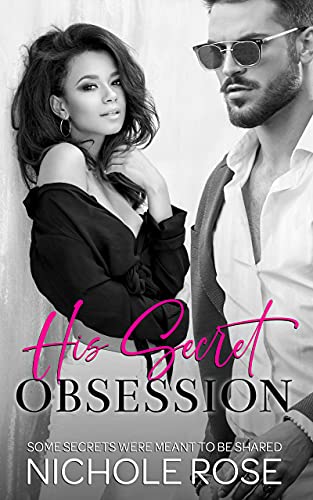 Some secrets were meant to be shared…
Cyrus Jordan
For six years, I've watched Gwen London from afar. Close enough to touch but forbidden from doing so. She's my little sister's best friend and my obsession. She doesn't have a clue that I'd kill to make her mine. She thinks I hate her as much as she hates me. I'm about to prove her wrong. Because she's leaving soon…and I can't let her go. It's time she finally learns just how deep my obsession runs.
Gwen London
I've been told no all my life. But nothing makes me angrier than when Cyrus Jordan is the one who says it. For six years, I've loved him in silence. Desperate to touch him but forbidden from doing so. He's the one thing I want more than anything. And the one person I can't have. Until one night changes everything. And I forget what I'm running from. Will the man who once crushed my dreams be the same one who delivers them into my hands?
Warning
When this active-duty Airman comes to claim his curvy aspiring musician, sparks will fly. Can he break through her walls and claim her heart, or will she set his world on fire and watch it burn? If you enjoy obsessed older men, fiery heroines, and sugary-sweet grand gestures, buckle up and get ready to fall for Cyrus and Gwen! As always, Nichole Rose books come with a sticky sweet and guaranteed HEA. $2.99 on Kindle.