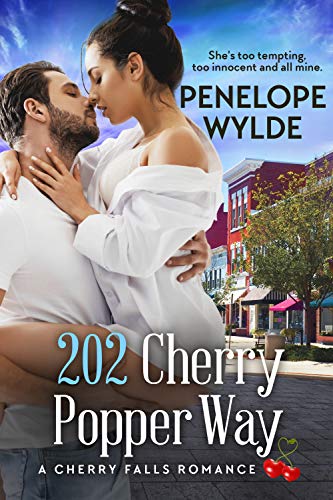 Can the beauty win over the heart of the beast?
Bela Andrews is the three Ts—too tempting, too innocent, and way too damn young.
Which makes Cherry Falls' newest member forbidden to a man with a dark, gritty past like mine.
I've had a hot case of lust for Bela from the second she arrived in my small town, but she's everything I'm not and I fear if I get too close my darkness will steal her light. And her dreams.
So, I'll stay away. Watch from a distance for as long as I can.
As a Cherry Falls Fire Chief, I'm paid to stay in control and protect the people around me. Until Bela I've never had an issue. But her beauty and inner light is as soul-gripping as our small town and I fantasize about her sweet body round with my baby and her wearing my ring.
When she starts using words like forever and family I falter. And that concrete control I'm known for cracks wide open. I started out with good intentions, but now that I've had a taste of those forbidden lips and those tempting curves, there will be no going back. I'm addicted and I'm going to devour her one lick at a time. $2.99 on Kindle.