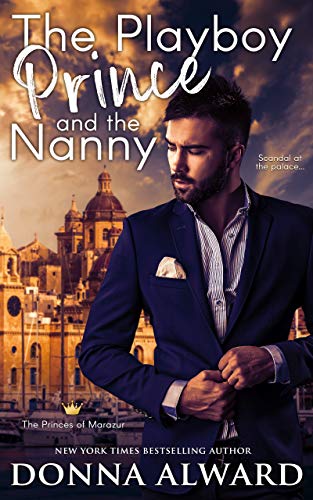 The bad-boy prince returns…
When the future queen of Marazur is killed in a car accident, Prince Diego Navarro knows it's time to step up and leave his playboy past behind. His brother, the crown prince, needs him, and so do his niece and nephew, who are now left motherless and afraid.
His first task is to hire a new nanny for the children; someone who can give them the love, attention, and gentle support needed after such a traumatic time. Rose Walters is the perfect candidate. Her references are impeccable, her manners firm, but kind. She's just what's needed at the castle… Diego will just ignore his surprising attraction to her. He'll be gone back to his own life soon enough.
Rose isn't intimidated by celebrity or the opulence of the island castle. She is, however, thrown off her stride by the playboy prince with the racy reputation. It isn't long before she realizes that beneath the charm lies a heart of gold and a man who would do anything for his family. But he's royalty and she's staff. He's constantly in the tabloids and she lives behind the scenes. And neither of them stands a chance when two adorable children decide to play matchmaker. $0.99 on Kindle.