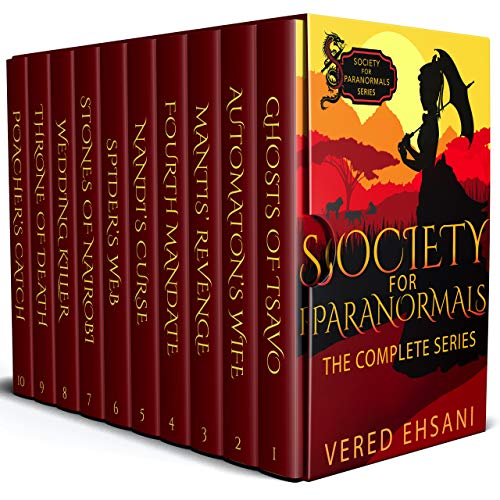 It's Jane Austen meets Lara Croft in this delightful cozy mystery romp through Victorian Africa.
Armed with Victorian etiquette, a fully loaded walking stick, and a dead husband, Miss Beatrice Knight arrives in the small colonial town of Nairobi desperate for a pot of tea and a pinch of cinnamon.
This collection brings together for the first time, all 10 books in the Society for Paranormals cozy mystery series "Society for Paranormals" series, in which a paranormal detective refuses to let danger, death, and unsolicited suitors inconvenience her in colonial Kenya. Welcome to a cozy mystery series concerning Victorian etiquette, African mythology, and the search for a perfect spot of tea. $0.99 on Kindle.