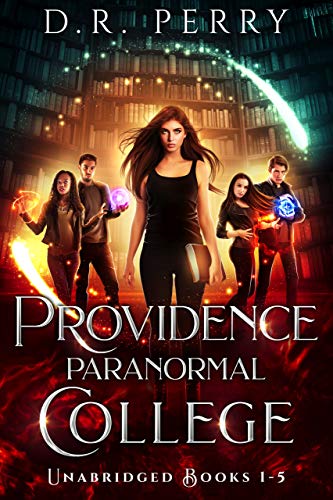 At Providence Paranormal College, class is about to start.
For one-hundred years, the college has taught and trained only psychics or magi, and for the first time, it's opening the doors to those not different: regular humans.
At this Ivy-League school, the students are expected to learn their powers and keep high grades.
Unfortunately, grades are slipping, but that's what happens when a mysterious villain is hunting you down…
Because someone is angry about this new admissions policy and they'll kill to stop integration. To defeat this rising evil, the students must band together and master their strange powers.
Includes the first five books plus four brand new short stories inside the college. $0.99 on Kindle.