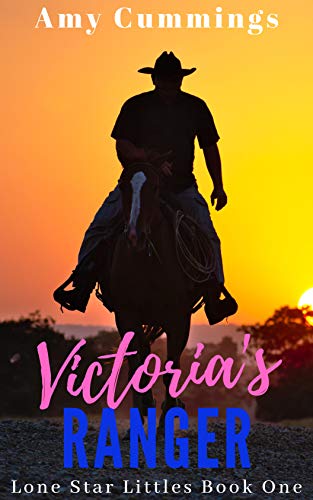 Victoria Pine is a teller at a San Antonio bank. She spends most nights reading Age Play novels, dreaming of a Daddy of her own. But things change when she starts dating a hot, sexy, and charming guy. Is this the Daddy she's longed for? Why can she not stop thinking about another man—the stuck-up, arrogant investment banker who barely knows she exists–Avery Cage?
But all is not what it seems and everything is turned upside down when Victoria is targeted by a violent crew of bank robbers. She finds herself hiding out in a new community just for Bigs and Littles—with a Texas Ranger who will stop at nothing to protect her!
Victoria's Ranger is an exciting action-adventure romance that features consenting adults engaged in Age Play. It contains loving discipline, steamy fun, and ABDL themes. Intended for adults only. Have fun, cuties! $2.99 on Kindle.