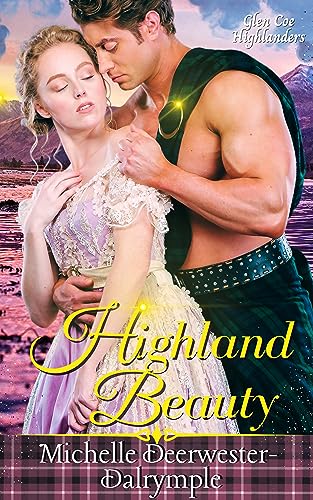 Their love rivaled that of the gods.
So no one will suffer for their love as much as Adaira and Sawny.
Adaira MacDonald is more than ready to set Highland politics aside as she prepares for her new life with the wild son of the Keppoch MacDonalds, Sawny. Every moment they are together is one of passion, and they cannot wait to stand before their clans and unite them, creating one of the most powerful alliances in the Highlands and their happily ever after.
When their wedding day arrives, however, Sawny is no where to be found. Her brothers, irate that a lowly Keppoch MacDonald dared bring shame upon their sister and their house, search for him relentlessly, to no avail. But that does not stop Adaira from believing that one day her Sawny will return.
Only, he doesn't.
Now Adaira is in a horrible spot, having to marry someone else who might form that alliance, not knowing if Sawny is truly gone, or if the Campbells are using him to extract information and revenge.
Will Sawny return to the woman he claims to love more than life itself? Or will the issues of the Highlands keep them apart forever?
A steamy Highlander romance with bold heroes, strong heroines, and packed with passion. Discover Highland Beauty and start this Outlander meets the Princess Bride – styled romance today! $3.99 on Kindle.