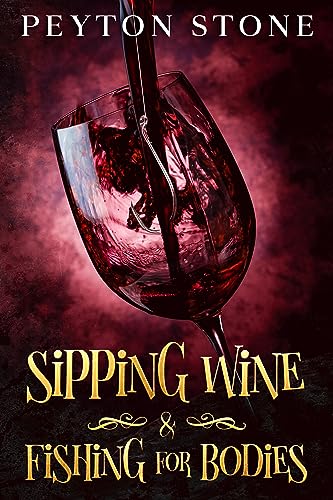 In her favorite secluded fishing hole, Abigail is taken aback (and almost too excited) to find a mysterious stranger dead in the water.
With her pet ferret Flick as company, Abigail Stone runs Sweet Street, a cozy ice cream shop in the small quaint town of Shelter Mountain, Alaska – along with a couple of disgruntled employees who want nothing to do with actual "work".
As an avid mystery reader, Abigail thinks she could practically solve any crime in her sleep.
Upon discovering a dead body in her favorite fishing spot, she joins Tucker, a handsome childhood friend and officer, to unravel the mystery surrounding the floater's death.
With long-forgotten secrets amiss and love interests afloat that could murder, it's no wonder someone wanted the mysterious visitor dead…but did he deserve it?
If Abigail can whip up a killer Homicidal Hazelnut ice cream dish to share with her Scoops & Sips Tasting Club and her gossipy best friends, then she can certainly gather the necessary ingredients…err clues, to find out whodunnit.
But before she can solve the crime, Abigail must survive the rat race of suspects all desperately trying to keep their own secrets frozen in time. $1.99 on Kindle.