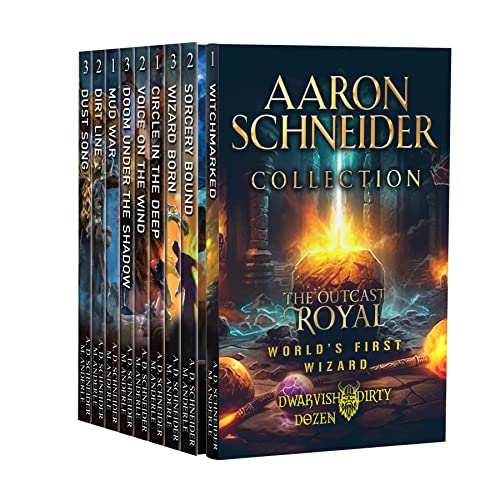 Three fantasy series await you in this 9-book boxed set.
A fell-handed warrior treads a bloody road. Can Ax-Wed truly leave her people's crumbling decadence behind her? Or will it haunt her as she wanders a savage world, determined to carve her future one ax stroke at a time? Find out with the Outcast Royal Complete Series!
Enter a darkened world where, so far, no one has won World War I and now dark monsters are choosing sides in the World First Wizard Complete Series boxed set. Dive into a double fisted tale of war, magic, and bloody conspiracies in the grim alternate history of the War to End All Wars with the World's First Wizard!
Discover an epic fantasy tale of war and desperation, of grit and heroism. See what a batch of desperate dwarves can do when the chips are down in the first three books of the Dwarvish Dirty Dozen series. $0.99 on Kindle.