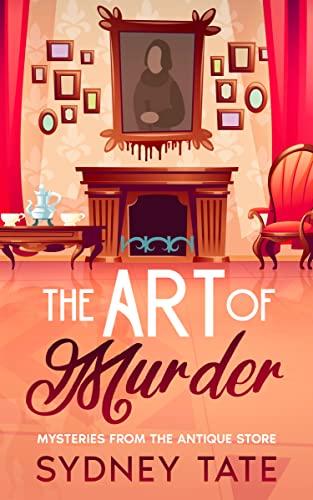 A new antique store, a new painting, and Old Man Foster falling off of the roof.
Juniper had bought the old craft store. She was always on the lookout for old and unique antiques. Mr. Fluffster and Spot especially enjoy their new sleeping spot on the 18th century chaise lounge.
At the funeral of Old Man Foster, high school friend, now Sheriff Chase Adler reveals that his death may not have been an accident.
Growing up, Juniper had always been afraid of Old Man Foster, thinking he was mean and scary. She kind of felt guilty about that now. That's why she bought that painting during the estate sale.
After the painting gets stolen, Juniper and best friend Emerald, with help from Mr. Fluffster and Spot, are compelled to find out what did happen to Old Man Foster, and along the way they uncover secrets no one wanted to get out.