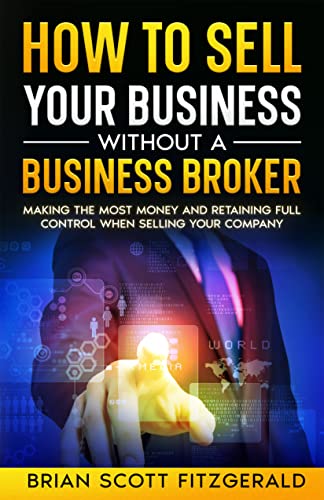 You will be guided through every step of selling your business without a broker's assistance in "How to Sell Your Business Without a Business Broker."
The book walks you through the significance of planning and preparation to receive the highest value for your business, beginning with the benefits and drawbacks of selling without a broker. The essential elements of the sale process are covered in the book, including business appraisal, preparing for sale, drafting an executive summary and confidential information memorandum, locating and vetting prospective purchasers, negotiating contract terms, and overseeing the due diligence procedure. You'll gain knowledge about inventive deal structures, balancing the interests of buyers and sellers, and possible tax repercussions of selling your company.
This thorough manual is a crucial tool for anyone trying to sell their firm without a broker, whether they are an experienced businessperson or a first-time business owner. "Without a Broker" equips you with the skills and expertise you need to successfully and profitably navigate the challenging process of selling your business through step-by-step instructions, professional guidance, and useful ideas.
Free on Kindle.