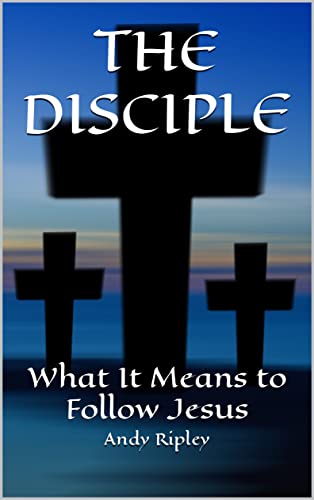 In THE DISCIPLE: What It Means to Follow Jesus, author Andy Ripley invites readers into a deeper understanding of what it truly means to follow Jesus Christ. Drawing from personal experience and the teachings of Christ, Ripley shares practical insights and wisdom that are sure to inspire and challenge readers.
Through biblical lessons, Ripley explores the importance of surrendering control to God, developing a heart of humility, and living a life of radical obedience. He also delves into the role of community and how relationships with other believers can encourage and sharpen one's walk with Christ.
Whether readers are new to the Christian faith or have been a follower for years, THE DISCIPLE offers a fresh perspective on what it means to be a disciple of Christ. With clarity and authenticity, Ripley encourages readers to live out their faith with courage and conviction, embracing the challenges and joys that come with following Jesus.
Filled with practical advice and encouragement, THE DISCIPLE is a must-read for anyone seeking to deepen their relationship with Christ and grow in their faith. Ripley's compassionate approach and deep understanding of the Christian life make this book an invaluable resource for anyone seeking to live out their faith more authentically. $2.99 on Kindle.