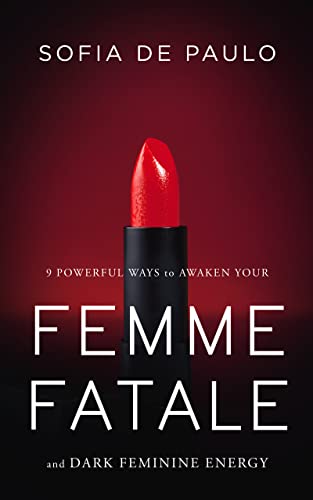 Do you want to attract and seduce any man you desire?
Do you want to unlock your feminine power?
Do you want to improve your confidence in social settings and in dating?
If so, then this groundbreaking book is for you!
This book is your comprehensive guide to unlocking your inner femme fatale; this book is designed for women who are ready to explore their darker, more enigmatic side. It is for women who are unafraid of embracing their power and seduction to transform their lives.
Sofia De Paolo draws on well-established psychological theories and therapies to provide you with the tools and knowledge necessary for genuine personal transformation. Use cognitive behavior therapy, attachment theory, and self-esteem-boosting techniques to foster real change in your life.
In this book, you will discover:
• 9 qualities of a femme fatale and how to achieve them for yourself,
• 5 secrets of seduction,
• Real-life examples of femme fatales for you to study,
• How to unlock your own inner femme fatale,
• How to embrace the full spectrum of your feminine energy,
• Real, evidence-based psychology,
• Practical exercises for self-improvement,
• How to balance your dark and light feminine energies to unlock your full potential and achieve a harmonious balance.
Even if you're new to the world of feminine power and seduction, this book provides a comprehensive guide to getting started.
If you're concerned about the superficiality or manipulation that may be associated with femme fatale personas, this book is grounded in solid research and expert-approved insights that empower you to make lasting changes from the inside out. Free on Kindle.