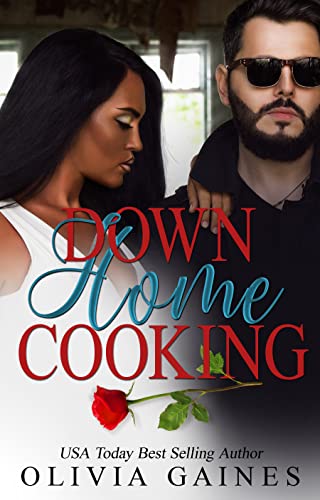 Demeter Reynolds found the man she wanted to call her husband. Funny thing was, her bestie also found him, on a matchmaking service. The same man Demeter spent two hours helping clean up the old Miller Place for his new restaurant, had paid for a mail-order bride.
If her bestie Sylvia Bloom could match with Mateo Zingales, then she would fly to New York, go to the matchmaking offices, and answer the test questions exactly as Sylvia did. The plan was solid and almost worked.
She failed to factor in two items, one was the owner of Perfect Match. The second was Mr. Zingales himself.
We're inviting you to Marked Tree, Arkansas, and a roller coaster ride inside Demeter's journey to happiness. Turn the page, and come inside to meet Mateo Zingales and Demeter Reynolds, owners of a Cuban and soul food restaurant, thirty-five minutes West of Memphis. They promise you'll leave with warmth in your soul and a full belly.
$3.99 on Kindle.