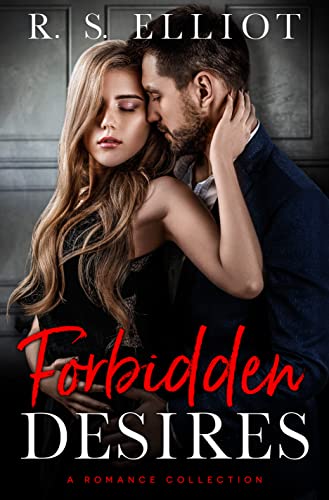 I'm having triplets with my hot single dad billionaire boss.
And he doesn't know about them.
Here's another shocker
My babies' father is my childhood best friend.
The one I've had a crush on since I was eight years old.
And the one who broke my heart six years ago.
If that's not shocking enough.
He's also my brother's best friend.
"Forbidden Desires" is a collection of 6 full Standalone steamy romance novels.
No cliffhanger, no cheating, plenty of steam, and a guaranteed HEA. $0.99 on Kindle.