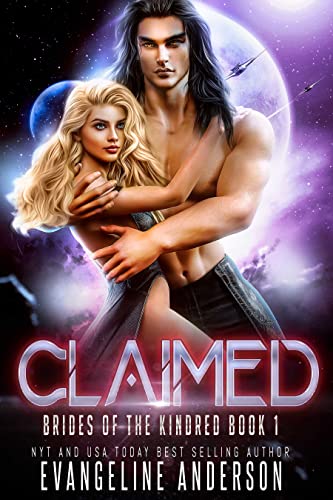 The Kindred made a deal with the Earth…protection for mates. Olivia just didn't know she'd be part of the price. She vows to fight back the only way she can—by resisting. But Baird isn't going to make it easy for her.
Baird is a huge, muscular Beast Kindred with golden eyes who recently escaped imprisonment and torture at the hands of the malevolent Scourge. His need to possess her is a burning intensity that threatens to consume them both.
What will happen once Olivia has been Claimed? Free on Kindle.