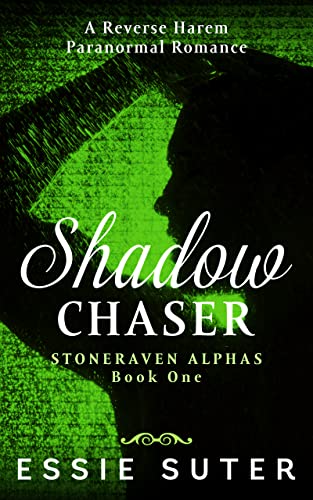 I came to them on a whim, hoping they could shield me.
August, Cass, and Nico. The agreement they made means they'll protect me, but they don't have to like it… or me.
As a pain-eater, it sucks that I can't do anything to ease my own pain at being stuck with three guys who hate my guts.
Somehow, I wound up covered in their brother's blood with him missing, presumed dead.
The geas on my tongue means I can't reveal the truth. The fog in my head means I'm not sure what the truth is.
After a deathbed confession turns out to be a little premature, I find myself in a whole heap more trouble.
Now, I've got a loan shark on my back wanting to use my special skill set, plus my three alpha hole guys who need my help to find their brother. They need me. I need them. Should be easy to work together, right?
Wrong.
Shadow Chaser is part one of three of a paranormal romance reverse harem series. It features explicit language and scenes recommended for age 18+. $0.99 on Kindle.