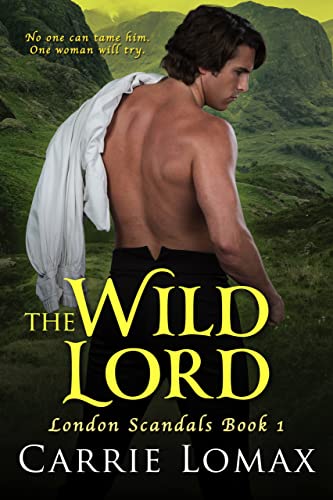 GIVEN UP FOR DEAD
"Rescued" after fifteen years in the Amazon, Edward Northcote returns to a homeland he barely remembers. Edward wants nothing to do with his new role as the heir to an earldom. Worse, the brother Edward displaced wants him declared mentally unfit–and tries to have him confined in an asylum. Only one person is willing to try help him…
A CHALLENGE SHE CAN'T RESIST
Harper Forsythe's experience working with the insane at a private asylum make her the ideal person to help Edward come to terms with his new reality. Yet she has never had to fight a growing and wholly inappropriate attraction to a patient, until she meets Edward. But when her employer terminates her services, Harper must make her way to London in search of the family her mother left behind…a search that brings her back to her most unforgettable patient, Edward.
A LOVE THAT WON'T GIVE UP
When their deepening relationship puts Edward's hard-won progress at risk, Edward and Harper devise a plan to prove their love to the world. But will their partnership survive when its spectacular success brings unintended consequences?
The London Scandals series are interrelated standalones with a guaranteed Happily Ever After. Indulge yourself in the heartpounding romances that scandalise London's ton. Free on Kindle.