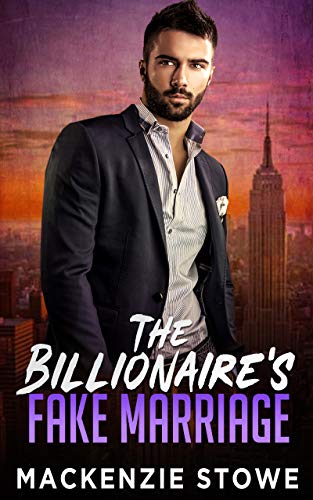 I asked her to marry me to save my company, I never thought I would fall in love with her.
Ryan:
My company, my life's work, everything I've accomplished is on the line.
I need to get married and fast.
It will be easy to consider it a business arrangement.
One that will be lucrative for both my assistant, Mika, and myself.
I won't think about how this takes away the whole problem of dating an employee.
But it doesn't take away my desire to make her mine.
Mika:
My career was all that mattered to me and getting ahead.
When Ryan gives me an opportunity of a lifetime, I can't say no.
But that was before I became his wife.
That was before I moved in with him.
That was before I started to fall in love with him.
Now I want to find a way to stay with him forever.
The Billionaire's Fake Marriage is a stand-alone billionaire office fake romance set in New York City with plenty of heat with a guaranteed HEA and no cliffhangers! $0.99 on Kindle.