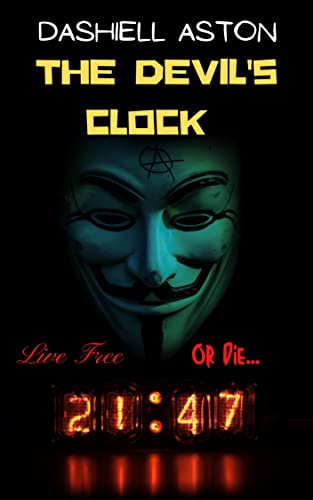 "Remember, Remember, the 5th of November." A Dystopian Novel.
The Devil's Clock is a weapon – the ultimate weapon.
The new normal keeps everyone locked indoors, the fear of the pathogen, the fear of death, has given the governments of the world power to define life itself. And with such power comes greater ambitions – Project defeat death. Freedom is well and truly dead.
A young man in the midst of grieving his mother, ready to sign up his life to Aldebaran Technologies – the powerful startup in charge of project defeat death – is confronted with the improbable appearance of a stranger in his own home – Markus. Intoxicated by this display of freedom and Markus' irreducible confidence, he joins him in an escape – an escape that leads to the creation of The Orwell Group, The Devil's Clock and the ultimate choice for humanity as a whole – to live free or die… $0.99 on Kindle.