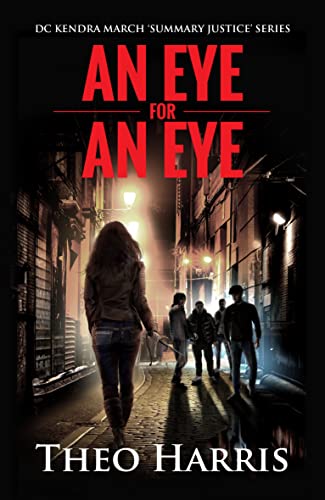 Whoever said that crime doesn't pay hasn't been to East London recently.
Kendra March and her partner are given the unenviable task of bringing down the untouchable Qupi gang, who rule the East End of London with an iron fist. A lapse in judgement, however, leads to a catastrophic turn of events, changing their lives forever.
As she recovers from horrific injuries, Kendra searches for answers and quickly realises that the justice system is failing the people of London.
Taking the law into her own hands—literally—she recruits her now disabled partner and her criminally connected father and sets out to put things right.
The poster girl has been changed forever. It is time to take the fight to the criminals—and there is no going back.
The debut book of a new procedural crime thriller with a twist, the 'Summary Justice' series, featuring DC Kendra March.
'An Eye for an Eye' is ideal for fans of Lee Child's Jack Reacher series, J.D Kirk, Jack Gatland, M.G Cole, J.M Dalgleish, and L.J Ross among others. $2.99 on Kindle.