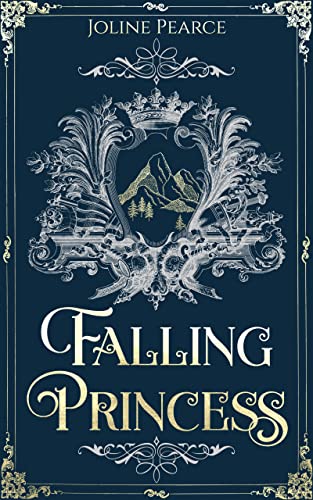 The first in an epic enemies-to-lovers new adult fantasy romance trilogy about a rebellious princess, her possessive knight, and the fate of their country in the balance.
Forced to carry the weight of the crown from childhood, all Princess Zosia wants is a chance to experience normal life and find love away from the pressure of court. Getting an education abroad is the perfect opportunity – unless death catches up with her first.
As the last of the Auralian royal line, Zosia is assigned a watchful knight to accompany her everywhere she goes. While her best friend adores him, Zosia can't wait to escape his constant scrutiny…until an assassination attempt sparks their forbidden romance.
A secret they can never tell, even when war tears them apart.
Dive into this slow-burn, enemies-to-lovers, forced proximity contemporary fantasy romance that will grab you from the first page and stay with you long after the last. Start reading now!
This the first book in a trilogy and it ends on a cliffhanger – the third book ends with a Happy Ever After. Contains violence and mature themes. Content advisories available at: https://jolinepearce.com/auralia-series/content-advisories/ Free on Kindle.