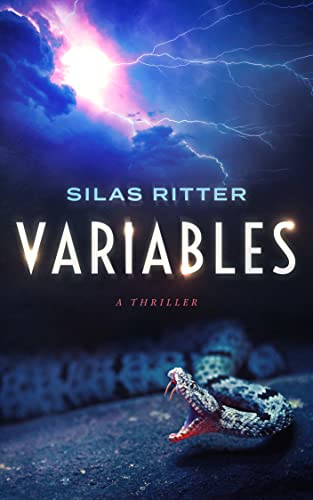 They cured cancer, and they're killing to cover up their means.
Collier is an ex-military rogue who couldn't follow orders. How will he handle working for a corporation where murder is part of the job description?
Matt and Karen are long divorced and hate each other's guts. Now an explosive reunion awaits them when they set off to find their son they believe is dead. But is he? New clues claim otherwise.
Travis and Thaddeus spent most of their lives tortured, neglected, and secluded in a basement, but gifted with supernatural powers humanity has never seen. After honing their abilities, what will happen when they are let loose into a world they don't understand?
They all collide in a showdown none of them saw coming. Will you?
Find out in Variables.
Note from the author: Variables is a blend of several genres. Please note that there are horror elements and some graphic and intense violence. If you're ok with that, I think you'll enjoy it. $4.99 on Kindle.