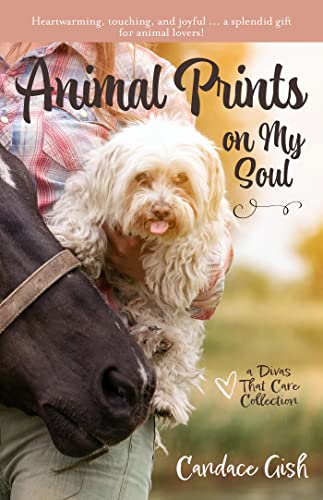 "A Reader's Favorite 5-Star Awarded Editorial Book Review!"
Animals can be our heroes, our confidantes, our coaches, and our best examples of unconditional love. In Animal Prints on My Soul, we explore the human-animal bond through the experiences and stories of women. Featuring horses, dogs, cats, birds, and more, animal lovers will connect with these ordinary – yet extraordinary – stories of how animals impact our lives. Heartwarming, touching, and joyful, this book is a splendid gift for those who love animals.
The stories of Healing, Connection, and Love & Loss also encourage us to pause and appreciate the wonderful gifts our animal friends bring us so we've provided deeper-dive prompts for those who would like to transform these blessings into inspiration for their own lives. $5.99 on Kindle.