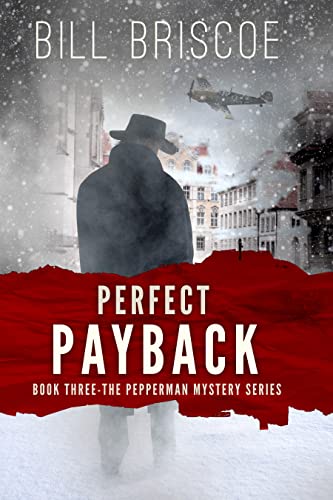 When Jim finds a musty German Olympic jacket and an old journal in his attic, he stumbles onto a gripping
pre-World War II story of a cousin he knows nothing about.
After a career-ending injury forces Hans Pepperman to lose his spot on the 1936 Olympic boxing team, he trades his athletic aspirations for a degree in mechanical engineering and secures a job working for Willy Messerschmitt. Tasked to solve the stalling issues of the BF109 fighter plane engine, Hans finds himself in the middle of the Abwher Intelligence Service's radar and becomes a suspect of espionage and murder. Unsure who to trust, he must unravel a tangle of lies before he falls prey to the Nazi agenda slowly taking over his country.
$0.99 on Kindle.