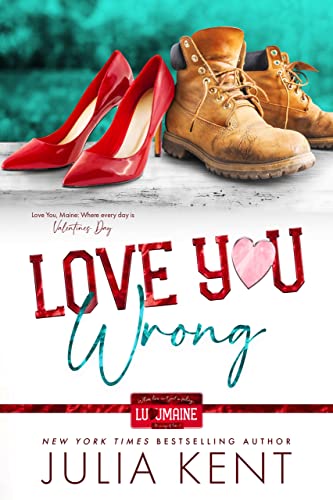 Two young do-gooders working to change the
world find friendship and maybe more in a cutthroat business, but when the stakes are higher than they ever imagined, will a betrayal bring them together—or ruin everything?
Kellan "Kell" Luview is a new man. He left his tourist-trap small town and his dad's business behind in rural Maine for a position at an environmental policy think tank in Washington, D.C. More comfortable climbing trees than talking about them, he's determined to stretch his wings as he builds a new life with an ambitious girlfriend and smart friends who are just as dedicated as
he is.
Despite his love for his work and the excitement of D.C., he feels pulled in too many directions when his girlfriend Alissa starts acting weird, his best friend Rachel needs an embarrassing, public rescue, and his mom hints that things are not going well at home in Luview–"Love You"–Maine, where every day is Valentine's Day.
As a shocking betrayal shakes the very foundation of everything he believes in, Kell must decide who to trust, who to challenge, who needs him most—and figure out fast whether Rachel's warnings about his girlfriend are credible. Or yet another tactical maneuver in a city founded on them.
Unraveling the mystery of who to believe pits Kell against Rachel in a battle where the truth is uncertain and hearts are just collateral damage as ambition rules over feelings. But Kell's had enough. More than enough.
Time to decide what kind of man he is—and who to trust.
Love You Wrong is a novel-length prequel (40,000 words), introducing New York Times bestselling romantic comedy author Julia Kent's new Love You, Maine series. If you love rom coms about friends who are meant for more, deep intrigue, big misunderstandings, tests of loyalty, and small-town/big city clashes, then pick up this prequel and try out a new-to-you series. Free on Kindle.