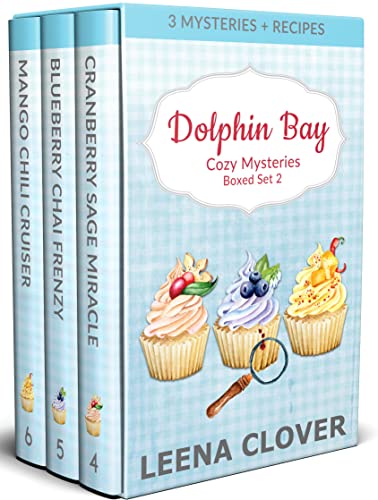 A heartwarming cozy mystery series about family, friendship and a crusade for justice.
KINDLE UNLIMITED – THREE COZY MYSTERIES + CUPCAKE RECIPES + EXCLUSIVE BONUS CONTENT
Recently widowed Anna Butler has finally realized her lifelong dream of opening a cafe. She may even have found love. But the local mayor is still on the warpath and won't give up her vendetta against the Butlers. Anna knows the only way to shut her up is to figure out who killed John but that's proving to be difficult. Will she ever be able to discover the truth about what happened to her husband?
If you like cozy mysteries with strong women, friends and family, yummy food and a dash of romance, you will love this three book collection that will keep you guessing till the end. $0.99 on Kindle.