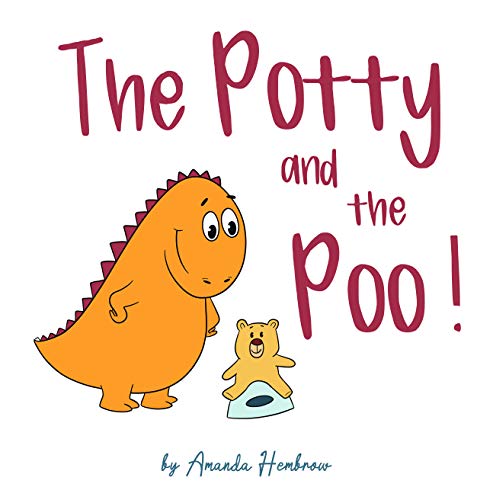 Parents, looking for the best potty training book for your little one? Give this book a try!
With a cute little Dragon that makes mistakes, this book will teach your child that it's okay to not be perfect on the potty the first time! Sometimes, the Dragon even wants to play instead of using the potty—addressing a common issues with youngsters—or that he'd rather to other things than potty time.
Toilet training isn't easy, but this toddler potty training book aims to make learning to use the potty easier.
With a Dragon to teach them step by step, this toilet training children's book is designed to help your toddler boy or girl overcome their potty anxiety. Potty Training is a key milestone in kids' life. Every little boy or girl's graduation from diapers to the potty is always a very important moment!
– the perfect book to teach kids to understand their own body
– cute story about potty training
– relatable real-life situations that kids can relay to
– boys and girls all love Dino
Read this book to your child and enjoy the adorable, colorful illustrations and engaging story together. If you are looking for potty training books read The Potty and The Poo! and you will hear your sweet one say "Bye-bye, diapers!" soon! $0.99 on Kindle.