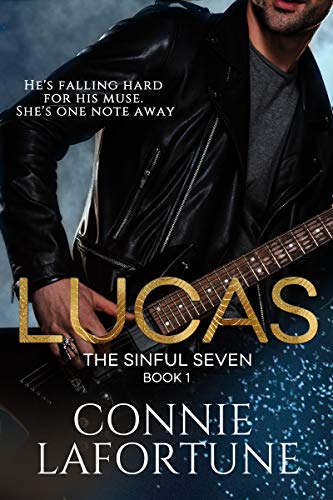 My face is splashed on every tabloid.
My reputation notorious.
I'm the quintessential bad-boy Rockstar whose addiction is women.
I savor a new "flavor" every night, then I cut and run with no false promises to call.
But recently, one sexy little barista has snaked into my veins. I'm craving far more than the mean cup of Joe she slings. Abby ignites a fire in my soul, making me burn for her in ways I never thought possible. I've been warned that love and lust are a dangerous combination.
Will Abby be my latest distraction? Or the fatal overdose of a deadly attraction?
Get swept up in the gritty world of rock-and-roll in Lucas, the first book in The Sinful Seven series sure to set your e-reader on fire! $0.99 on Kindle.