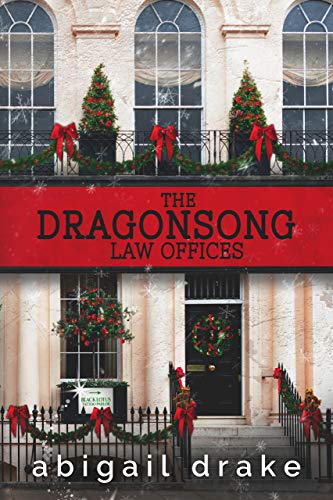 One sister is a powerful witch, but the other has special powers of her own.
Eliza Dragonsong is a lawyer by day and a Wiccan high priestess by night. Her unique skillset comes in handy in the courtroom, and also when she's asked to guard an ancient cursed stone from the dangerously charming Ivan Rochat. Although he's a former art thief with a questionable past, Eliza still finds herself drawn to him, and soon realizes she has to guard more than just the stone. She has to guard her heart as well.
Amanda Dragonsong is nothing like her older half-sister. Shy and self-conscious, she's a woman gifted with a beautiful voice, but that gift can also be a curse. Her lullabies make people drift off to sleep, and her sad songs make them cry, but it's her love songs that often cause the most damage. When her domineering mother forges Amanda's name on a contract for a live show in Vegas, Amanda knows she has to get away. Going back to her childhood home, to the safety of her father and her sister, is her best option. But returning means facing some of the ghosts from her past, including Tommy Belfiore, a handsome firefighter, and the only man she ever truly loved.
Two sisters. Two extraordinary gifts. One chance at happiness. Will they be brave enough to take it? $0.99 on Kindle