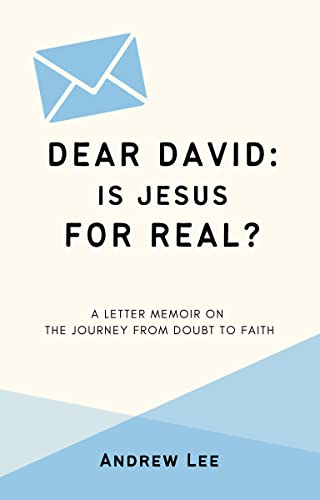 What happens when one friend asks another friend to explain his reasons for believing in Christianity? A 30-page email with enough material for a book, apparently. Dear David is a memoir in letter-form that retells the story of one college student's dubious yet transformative return to faith.
For seekers and skeptics alike, Dear David is a frank and endearing introduction to Christianity without any smoke and mirrors—just a healthy dose of self-deprecating humor and blunt storytelling. If you also wonder if Jesus is truly for real, Dear David is your ticket to:
-A better working definition for religion (it's not what you think it is!)
-A lesson in why personal application of faith is more important than pursuing truth
-A dose of reassurance that you are not alone in your doubt
Whether you're curious about faith, skeptical about faith, or altogether indifferent about faith, Dear David promises nothing more than what it already plainly is: an exceedingly long letter from one friend to another.
Free on Kindle.