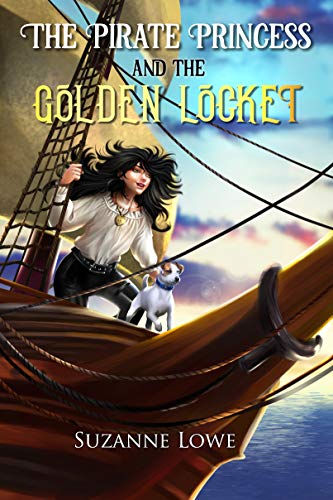 The first thrilling tale of adventure, friendship, and discovery in the Pirate Princess series.
The Pirate Princess and the Golden Locket is an exciting adventure story for 6-11-year-old children. Meet Lotty the brave young orphan whose life is about to change forever! When on her twelfth birthday, Lotty is unexpectantly cast out from the Sevenoaks Home for Children, she befriends a cheeky little dog called Mr. Jacks. Her life soon becomes an exciting adventure as together they encounter lazy pirates, hidden treasure, and uncover the mystery of Lotty's golden locket! The Pirate Princess and the Golden Locket is a story full of loveable characters, swashbuckling adventures, and ruthless pirates!
A wonderful book that teaches children about the importance of friendship, resilience, and believing in yourself.
***** I loved the main character Lotty who is both smart and courageous!
***** A charming and exciting middle-grade adventure story.
***** A story full of twists, mishaps, and mayhem. I can't wait to read the second book.
2019 Bronze Medal winner in children's literature, Readers' Favorite International Book Awards.
2020 Finalist in the Book Excellence Awards. $2.99 on Kindle.