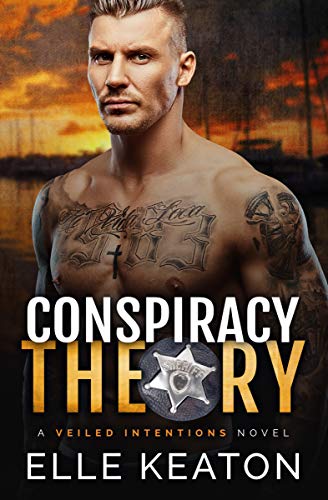 A man can only run from his demons for so long…
For years Niall brought closure to others, with one of the highest homicide solve rates in the city. One day he walks away, leaving everything behind.
Before he realizes what he's running from…
Family. That's what Mat believes in. As well as doing his best as Sheriff of the small community he calls home. It's simple and quiet, just the way he likes it.
Is himself.
Niall Hamarsson's return disturbs the delicate work-life balance Mat has achieved. Or is it Mat who has been living a lie all these years?
When a body is discovered in the harbor, Sheriff Dempsey's top priority is solving the first homicide in over a decade. He doesn't need the ex-detective interfering with his investigation. Mat fears he does want something else, something Niall can't give him.
Conspiracy Theory is a dual POV LGBT romantic suspense about a broody introvert and a somewhat patient Sheriff. The Veiled Intentions series follows Niall and Mat as they grope their way to a happily ever after. Free on Kindle.