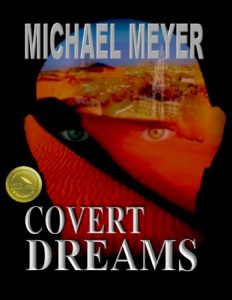 What if the government said that your missing wife never existed?
A business trip to the Middle East for Stan and Valerie Halsey ends in chilling confusion and despair as Valerie seemingly falls off the face of the earth, leaving no trace of her existence behind.
Back in the States, B.J. wakes up night after night in a cold sweat from the same torturous nightmare that takes place in a country he has never been to. Both B.J. and Stan have unknowingly been sucked into a government conspiracy that threatens to consume them and everyone they love. $0.99 on Kindle.